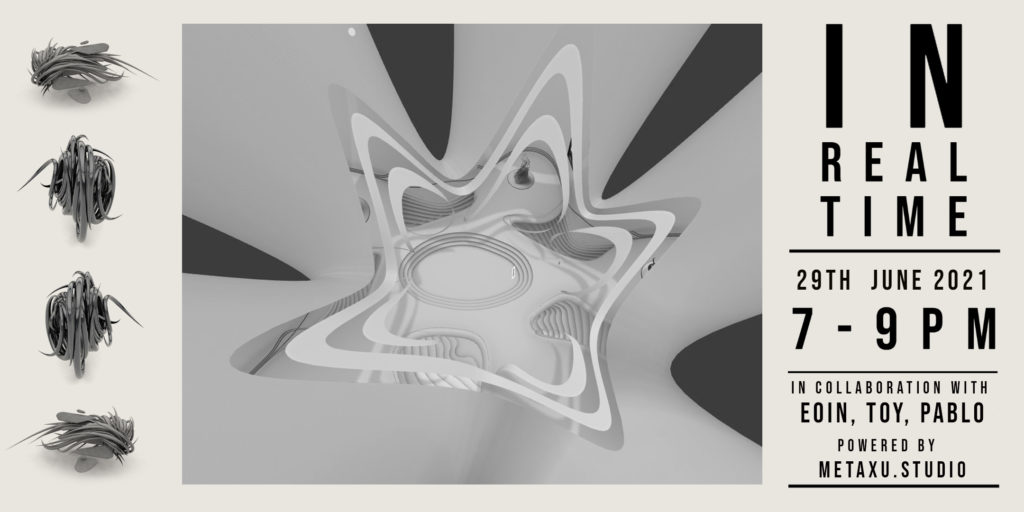 InReal-Time is a series of events for immersive discoveries, art and design experiences, and for the XR community to connect, discuss and reflect on and in VR. We are providing a space for people to meet and experience new artwork, together in the Web.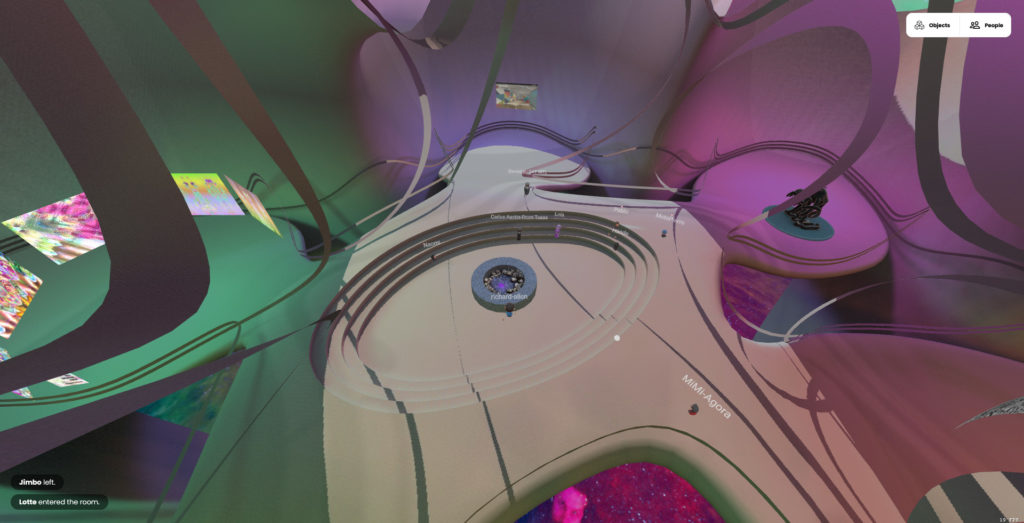 A wide range of experiences and artists have already worked with us, from photography
exhibition showing Youcef Hadjazi's work, (A) Queer Body(ies), Tarot reading by Neil Kelso
also showing the new AR Tarot Deck "Oracolarium" to an ASMR experience and a concert
show as 360 bubbles within the space. We've exhibited 3d sculptures and immersive sound
installations by our resident artist Pablo Melchor and Eion which has since then sold a few
NFTs.
Everything is hosted in our bespoke art gallery hosted on our Hubs Cloud and designed by
Metaxu.studio, an XRchitects design practice with a passionate team of spatial thinkers
eager to push the limits of virtual architecture.
Join us to meet the movers and shakers of the Metaverse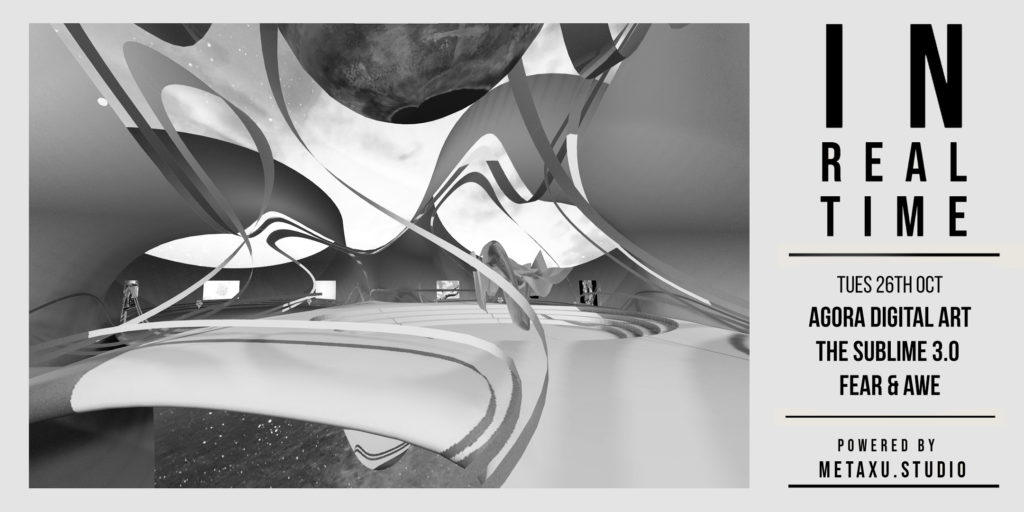 InReal-Time 03 – A space to iscuss about art and virtual architecture
That event was a collaboration with Curaty, a fine art platform that curates, rents and sells artworks by the world's most inspiring artists. Curaty presents "Framework", an exhibition that deconstructs, reconstructs, reflects and responds to architecture. Walking the streets through the pandemic, at leisure or for exercise, one witnessed architectural spaces that were designed and built to inhabit people, left in a vacuum. Noah and Aasiri both draw inspiration from the buildings and cities that surround them, they process the cityscapes and what results is a totally different perspective, breaking the monotony of the urban space.