VR for good – 'Dans Ma Peau (In My Skin)' is an immersive application commissioned by Moroccan charity 'Cent Pour Cent Maman'.
What if you discover that you are pregnant, without wanting to? What will be the reaction of your partner? Of your family? Of society? How to face this new reality? Who will support you? «In my skin» will transport you into the skin of a woman who is pregnant without being married, in Morocco. You will be immersed in an initiatory journey, from the discovery of pregnancy to your integration into a more egalitarian society. Ready to experiment?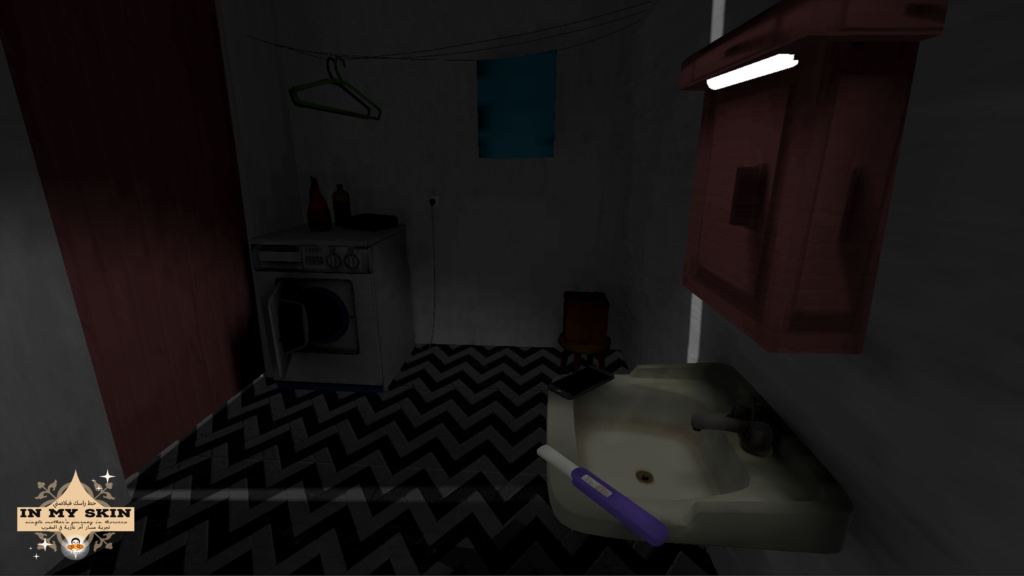 «In My Skin» invites you to immerse yourself in the skin of a single woman discovering her unwanted pregnancy in Morocco. You will be transported in an immersive experience through 4 interactive rooms retracing a life itinerary, from the discovery of pregnancy to integration in a society free of its prejudices towards "single" mothers. Through the «In My Skin» experience, you will discover the reactions of those around you to the announcement of pregnancy outside marriage, you will experience the administrative journey of this woman and the welcome reserved by the world of work and you will experience the journey of a mother who raises her child alone, within a discriminating society. The last room offers a positive outcome to this woman's journey by proposing another possible reality, that of a caring, welcoming, and protective society. The exhibition invites visitors to reflect on their role in Moroccan society by considering the potential for personal and collective transformation for a better society.