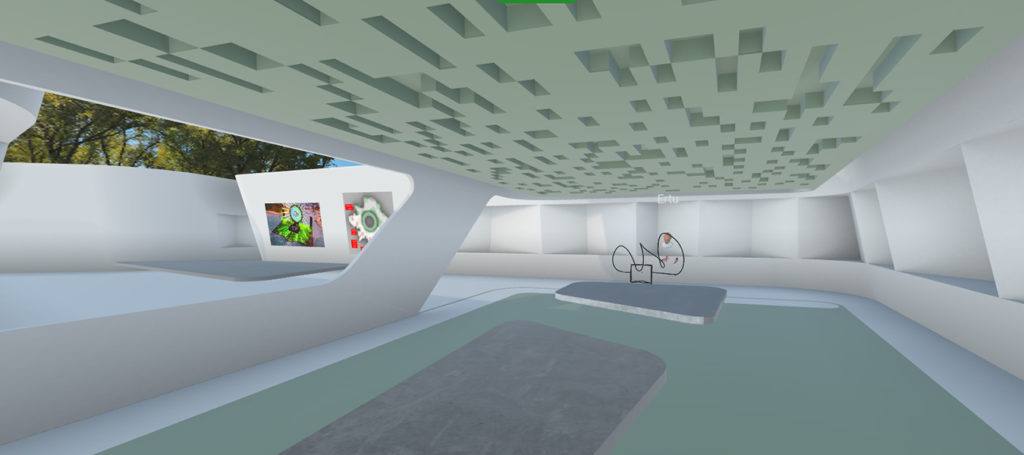 Looking for a co-working space?
This environment is our virtual office. We are meeting there, discussing ideas, bringing images, video and 3D models into the space as easily as drag and drop. Web based, this is accessible to everyone on mobile, laptop or Oculus Quest. If you'd like to try it out, please do contact us to book a visit.
Layout
It was designed as a co-working environment with a main open area, bringing some blue sky into our lock down lives. Three rooms of different size are accessible from the lobby. The green room directly visible from the lobby is the big meeting room hosting 12 to 16 people. The purple room is the mid size meeting room, comfortable to discuss with 4 to 6 people sharing screens and notes. The more cozy red room is further away and is accommodating private discussions.
Technology
Models are optimized to run smoothly on the less advanced devices. Mozilla Hubs is a open-source web-based platform that allows multi-users interactions in a virtual environment through any internet browser.