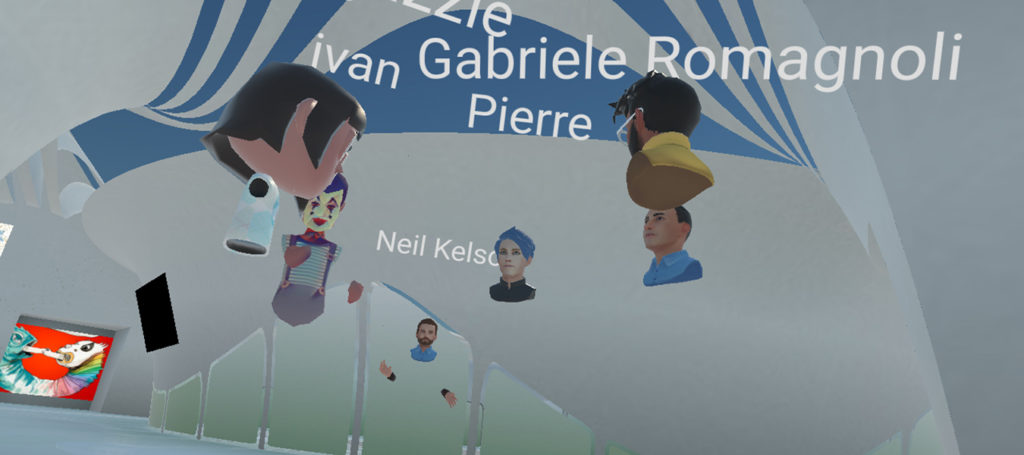 This project was our first Virtual Reality event! Such an incredible experience to "walk" and "dance" amongst friends and strangers. Meet new people, have conversation so naturally without voices cutting out over dominant audio (you don't need to mute in here!). Thanks you to everyone joining us that night to help us break our prototype (using Mozilla Hubs Cloud) and ending up with a few of us having a slightly mad yet festive avatar dance party.
Testimonials
"I had a great time attending the XRmas Party – We made friends, and it was the kind of relaxed social environment I have really missed in 2020! The shape of the space made it really easy to socialise with a mix of smaller spaces for more private conversations that flow naturally into bigger spaces where we could all gather for the sing-along. It was a great party – I'd recommend it to everyone, and I look forward t." Neil Kelso, Oracolarium.
"It truly feels like I've just got back from a party full of people in real life. What a feeling that I've missed…" Louise Bromby.